When I was a child, my mother had my "color matching" evaluated. This is the tedious process of putting color swatches next to your face to determine if you are fall, winter, spring or summer – or rather, if you look best in warm or cool colors. It was determined that I was a fall, as a warmer color palette tends to make my eyes pop more and looks best against my skin tone. When I wear these colors, I feel good about myself.
There's no denying that the colors you surround yourself with in your day-to–day life can impact how you present yourself, act, and feel. As with the colors that we associate with different seasons, we can also relate them to our mood and how they affect us and those around us; warmer colors may feel welcoming, and bright, bold colors may elicit a sense of excitement and outgoing enthusiasm.
The same is true for an event space. The color used directly impacts the look, feel and the reactions of your attendees as they enter a space. There have been studies done that color also influences cognition and mood. Although the effect of your color choice may be subconscious to your participants, determining color enhancement should be based on what best suits your meeting's goals.
Choose Your Colors with Purpose
Having your meeting's message retained is key, and all five of our senses play a big part. However, with sight attributed for 83% for adult learning, color clearly can have a significant impact. Color assists an attendee to remember their environment, which can be very effective in a learning or educational setting.
It is a shift of thinking, since in many cases, companies choose company branding to be displayed during their meetings. Depending on those colors, it may have an adverse impact on their participants' cognitive skills. You need to make sure color is chosen purposefully and relates to the message intended, rather than solely maintaining company branding.
Ready to Experiment? We Can Help
There are several colors in the rainbow, and with LED Lights, we can create most of them at moment's notice. For your next meeting, try blue if you are having a brainstorming meeting and want to increase creative thinking. Or maybe, if you are just having a long day of meetings and want to make sure your attendees do not have the after lunch slow down, think yellow. Keeping the room bright will increase attention and optimism as the day comes to an end.
Curious to learn more? Check out my on-demand Professional EDge webinar session for an in-depth discussion on using psychology principles in the event space.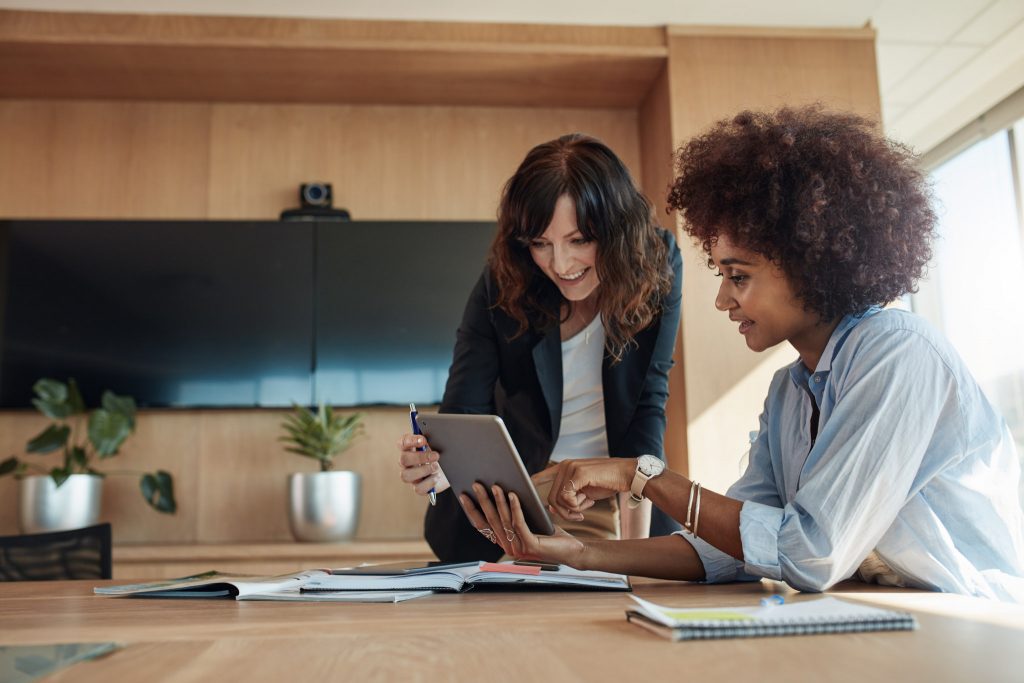 As a meeting planner, do you ask yourself if attendees leave your events happier and more productive than when they arrived? 
All too often, the business-side of a meeting becomes so focused on cost-savings and ROI that the human element is forgotten. Attendee engagement, problem-solving, and behavior-changing goals get pushed aside for these "results-based" aspects.   
It's time to reignite that conversation and think about creating meaningful, lasting experiences for attendees. We have the opportunity to shift the primary focus of meetings from "outcomes" to "human–centric experiences." Sound intriguing?  
In partnership with IMEX, PSAV completed a research initiative on creating purposeful meetings, with findings published in a white paper. Purposeful meetings is a key foundational element of our industry, and this project's intent is to put scientific research behind the meeting experience.
We define purposeful meetings as strategically designed events that move beyond financial measurements, exploring the elements that impact human behavior. This way, the focus shifts to creating moments of meaning, inspiring creativity, and influencing decision–making.   
The purposeful meeting model proposed in this paper covers five key areas (click for full resolution): 
We are excited to help shift the conversation to purposeful meetings and human-centric experiences. We hope you will consider re-thinking your meeting strategy and assess the impact your people have as well as their cognitive and physical well–being at your event, and in the work they do.  
We will delve into each of the five key areas in future blog posts. Join the conversation on social media with #PurposefulMeetings and add your perspective, research, and insight! 
It's the same reason you go through multiple swatches before painting a room: colors impact how we feel. Planning the look of an event is no different.  
Making informed and careful decisions about design before the meeting even starts is crucial to support attendee well-being and high performance – and a lot of that is anchored to something as simple as the color palette you choose.  
As a meeting planner, increasing attendee engagement, learning outcomes, and influencing mood is always top of mind. We want attendees to walk away with a positive, accomplished feeling, so we ask ourselves: Are attendees and exhibitors satisfied and motivated? Or are they stressed and disappointed?  
While the psychology behind color science is rooted in research, we've broken it down for you: 
Once you've determined the direction, an easy way to boost meeting productivity is using color-changing technology. Change the color of your room instantly with wireless LED lights – whether it's through uplighting or a pre-determined meeting package. Controlled remotely, your attendees won't be physically disturbed, and the intent of the presentation or speaker can shift without skipping a beat.  
Contact us today to learn more, or for more on color research, check out our full white paper on Mindful Event Design. 
In 2012, VR first grabbed the attention of the world with Oculus Rift's wildly successful Kickstarter campaign. The almost 2.5 million dollars raised proved it was easy to see the potential of a technology capable of transporting users to another perceived environment.
This rings especially true for the meetings and events industry. From the initial event planning discussions to day-of — and everything in between — virtual reality has represented the potential to create interactive, immersive experiences. Seven years later, however, VR applications are still limited in scope.
Let's review a few ways you may have considered using virtual reality, and VR's place in the meetings industry for 2019.
Site Visits & Design Visualization
Who hasn't thought it would be a great idea to put a VR headset on a stakeholder who couldn't make a site visit? But once we tried it, most of us quickly realized this is more of a novelty than a practical tool. There is little to no tech support outside of the venue to help first-time users acclimate to VR tools, and users have to be ravenously curious about VR to give it a try – never mind that a photo tour could do just as well.
The one unique case where it might be useful is pre-selling or showcasing a renovation/ new build space. Tech-savvy teams that develop scenic renderings can convert pre-visualization textures and geometries to real-time engines that have built-in VR capabilities.
That said, those same engines can just as easily be displayed on a laptop, over the web. So, for now, having VR is really about giving the future meeting space that extra kick. If you choose to incorporate VR, run the experience on-site and be sure you have a competent technical team on standby to help.
Education & Training
This is where the content needs to be custom, and well-matched to the medium. You only want to use VR if only VR will do – not as a gimmick. Content delivered through VR can be a much more compelling experience than passively viewing slides or a video. For example, medical groups are employing VR to conduct training and offer seminars in surgical techniques. These modules often implement dynamic overlays and offer orbital, interactive exploration of the content.
In this case, it's not only VR visuals that increase efficacy but also VR-specific gesture control, allowing users to grab and move virtual elements more naturally, side to side, forward and back. This is not easily done with a 2D display. Even in these situations, be cautious of the ROI. You should still be expecting to spend upwards of $20k.
Brain Breaks & Entertainment
With the demand for attention and actionable insights required of today's event attendees, meeting planners are looking for ways to break up stress. Could this finally be a job for VR? Slip into a headset and find yourself transported to a beach, climbing a summit, or snorkeling along a reef. Magic, right?
As you probably know, brain breaks like this have variable success. But we've achieved a better response when set up in a private, quiet space where attendees don't feel like they're on display. Some planners add aromatherapy to elevate the experience. I know what you're thinking: private means it's not discoverable. But if you include the experience in your schedule or wayfinding material, attendees seeking sanctuary won't mind walking a little further to get to it. Just make sure you bring plenty of extra headset covers for hygiene.
Gaming, on the other hand, is an entirely different way to destress with VR. Thinking about adding a PS4 VR during a social event? Awesome! Especially if there are multiplayer options. (Though with a friendly reminder to mind your licensing.) Again, just make sure your technical team is right there to help. Plus, games are designed to be discoverable, so there's a good chance people will just want to explore. And of course, it's supposed to be a spectacle, so people already know what they're signing up for.
Is that your final answer?
So, to answer the original question, is VR dead in the meetings industry? It has its place when leveraged appropriately. Thankfully, we can finally see our opportunities more clearly. And this isn't the end of the story.
Today, there are emerging VR platforms that may soon bring together people who can't travel. At the moment, these platforms are the domain of diehards and developers, but as the platforms become more professional and better connected and tools become smaller to support the emergence of wearable augmented and mixed realities (AR/MR), VR will only benefit – and we can't wait to explore these topics in future blog posts.
Authors:
Holli M. Downs, Ph.D, Senior Analyst, Metrics and Communications at PSAV
Christian Wright, Director, Research & Development at PSAV