On July 17th, the UK government announced what we have all been waiting for: live performances can resume on August 1st, and conferences and business events on October 1st.  While this is great news for our industry, the threat of COVID-19 remains and events should follow our MeetSAFE guidelines to minimize risk.
With this announcement, the longing to host live events again has increased at a rapid pace. But because socially distant meeting layouts can lower the capacity of our venues by as much as 75%, we need to offer our clients solutions that enable them to connect with the same size of audience as before, but with a high volume taking part online. With a vaccine still some way off, these hybrid events could be our future for quite some time!
Hybrid events will have two audiences – one in the room, and one viewing from their home or office. I believe that we need to do everything we can to ensure that the guests taking part from home have the same experience as those in the room. At its simplest, we can stream a meeting to an online audience with little more than a camera and an internet connection. However, engagement is key for an online audience, especially with the distractions around the home or in the office.
When planning for a hybrid conference, there is a wide range of tools that we can use to bring together delegates in the room and online. Live-polling, Q&A sessions and even chat functions can ensure that everyone attending feels engaged and inspired. If speakers aren't able to travel to present at your event, we can pre-record their sessions or even stream them into the room and onto the remote platform live.
Using Chime Live, the delegates who are attending the event in-person can interact with the conference using their own devices to answer polls, ask questions, check the agenda for the event or find out more information about individual speakers. The remote delegates are able to have the exact same experience, with the added functionality of a live stream of the event.
When producing a hybrid awards event for example, we can stream sponsors, presenters or even winners live from their devices into the room and onto the streaming platform. Competitions can be hosted using social media, allowing all guests to compete together whether they're live or remote. Guests can even be brought together using live chat, so that people can interact and network as they would at a live event. Combining both audiences is key to ensure that those at home feel as much part of the event as those who are in the room.
It's important to remember that the move to hybrid principles doesn't always need to be viewed as a 'problem-solver'. A hybrid event can actually increase the attendance at the event and add value – global pandemic or not. We have seen attendance numbers of virtual events outperform those of in-person events because of the convenience of attending remotely. Adding hybrid technology to an event will no doubt add some element of cost for event organisers, but this can be outweighed by reduced travel requirements and F&B spend, and can even add an extra channel of sponsorship for the remote platform.
We have an undoubtedly challenging time ahead of us, but hybrid events will enable us to support our clients to engage with large audiences both in person and online for some time to come.
After an exciting year, it's that time again to consider trends we can expect to see moving forward. Advances in our industry move as quickly as the technology that powers it, and vigilance is important. We polled our experts and these are four technology-powered trends you need to follow for 2020.
1. Audience Engagement
Audience engagement technologies are becoming more mature in the event services space. In the past, one or two (single function) engagement devices may have been used to deliver presentations to audiences in real time. Now, this trend is evolving into sophisticated systems of engagement devices. For example, polling, note-taking, productivity, and communication can all be part of one suite. Expect to adopt engagement systems that allow the presenter and audience to connect authentically and create shared group experiences.
2. Adaptive Spaces
We are seeing a shift: meeting planners are now considering non-traditional environments for both their character and economy. But planners also want their spaces to be flexible enough to suit various logistical needs. Well-designed spaces can do both. By thinking about how people interact, spaces can be adapted for multiple uses. Planners can anticipate solutions that seamlessly facilitate intimacy, comfort, collaboration, and the ability to share content from a variety of channels.
3. Event Measurement
It is no longer acceptable to only evaluate a meeting based on people's recollections. Today's digital services collect useful statistics in real time so we can see what people are doing in the moment. This allows us to evaluate the efficacy of an event plan, and consistently make improvements based on the analytics. In the future, technologies that provide additional ways to capture event data and provide even clearer insights will be on the rise.
4. Power Everywhere
Planners and attendees alike need access to power sources to keep their devices charged and ward off potential anxiety about dying batteries. Meeting planners should be aware that visible, plentiful power options are going to reduce anxiety, add value, and contribute to productivity. In addition to power strips, be sure to include plenty of wireless induction chargers, USB-A and USB-C chargers, and mobile charging stations.
Stay Connected
As technology evolves and we learn more, best practices evolve as well. These are only a handful of exciting trends in our industry that can be addressed with well-designed solutions. For more technology trends and insights, keep the conversation alive with your technology solutions provider.
Ask "What If…?" And You Will Change the World
In a world where technological capacity is only increasing, it's time to take a step back and look at what makes us distinctively human. What are the elements that we bring and what power do they hold?
For this year's talking point, the IMEX Group explores the idea of imagination. Behind every successful event is the imagination of an event professional, and the practical skillset to bring those ideas to life. Every planner, every day, uses their creativity to make waves in the industry – something technology cannot replace.
In association with IMEX, PSAV sponsored the development of "The Year of Imagination: 15 Stories to Inspire Your Next Event." This industry whitepaper champions the power of imagination and identifies three pillars to demonstrate the idea: transformation and collaboration, diversity and inclusivity, and sustainability.
Taking Action
When we ask ourselves "What If…?" we open our minds up to a whole new world of possibilities. Take the steps today to learn how planners are putting these concepts into action by downloading the whitepaper and sharing our new infographic (click here for full resolution).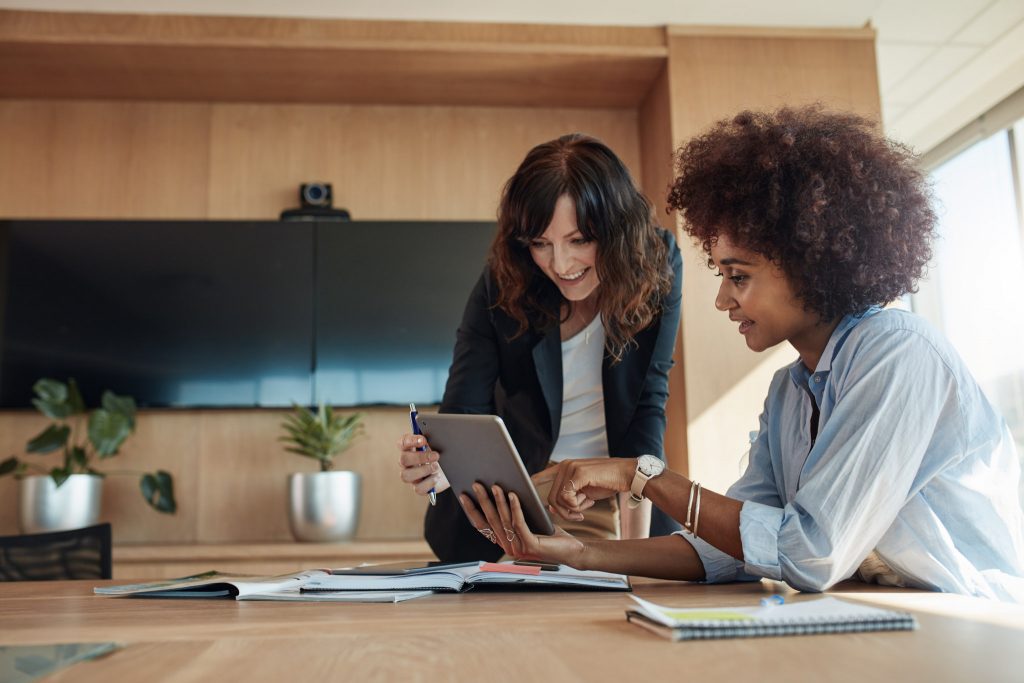 As a meeting planner, do you ask yourself if attendees leave your events happier and more productive than when they arrived? 
All too often, the business-side of a meeting becomes so focused on cost-savings and ROI that the human element is forgotten. Attendee engagement, problem-solving, and behavior-changing goals get pushed aside for these "results-based" aspects.   
It's time to reignite that conversation and think about creating meaningful, lasting experiences for attendees. We have the opportunity to shift the primary focus of meetings from "outcomes" to "human–centric experiences." Sound intriguing?  
In partnership with IMEX, PSAV completed a research initiative on creating purposeful meetings, with findings published in a white paper. Purposeful meetings is a key foundational element of our industry, and this project's intent is to put scientific research behind the meeting experience.
We define purposeful meetings as strategically designed events that move beyond financial measurements, exploring the elements that impact human behavior. This way, the focus shifts to creating moments of meaning, inspiring creativity, and influencing decision–making.   
The purposeful meeting model proposed in this paper covers five key areas (click for full resolution): 
We are excited to help shift the conversation to purposeful meetings and human-centric experiences. We hope you will consider re-thinking your meeting strategy and assess the impact your people have as well as their cognitive and physical well–being at your event, and in the work they do.  
We will delve into each of the five key areas in future blog posts. Join the conversation on social media with #PurposefulMeetings and add your perspective, research, and insight! 
It's the same reason you go through multiple swatches before painting a room: colors impact how we feel. Planning the look of an event is no different.  
Making informed and careful decisions about design before the meeting even starts is crucial to support attendee well-being and high performance – and a lot of that is anchored to something as simple as the color palette you choose.  
As a meeting planner, increasing attendee engagement, learning outcomes, and influencing mood is always top of mind. We want attendees to walk away with a positive, accomplished feeling, so we ask ourselves: Are attendees and exhibitors satisfied and motivated? Or are they stressed and disappointed?  
While the psychology behind color science is rooted in research, we've broken it down for you: 
Once you've determined the direction, an easy way to boost meeting productivity is using color-changing technology. Change the color of your room instantly with wireless LED lights – whether it's through uplighting or a pre-determined meeting package. Controlled remotely, your attendees won't be physically disturbed, and the intent of the presentation or speaker can shift without skipping a beat.  
Contact us today to learn more, or for more on color research, check out our full white paper on Mindful Event Design.