After an exciting year, it's that time again to consider trends we can expect to see moving forward. Advances in our industry move as quickly as the technology that powers it, and vigilance is important. We polled our experts and these are four technology-powered trends you need to follow for 2020.
1. Audience Engagement
Audience engagement technologies are becoming more mature in the event services space. In the past, one or two (single function) engagement devices may have been used to deliver presentations to audiences in real time. Now, this trend is evolving into sophisticated systems of engagement devices. For example, polling, note-taking, productivity, and communication can all be part of one suite. Expect to adopt engagement systems that allow the presenter and audience to connect authentically and create shared group experiences.
2. Adaptive Spaces
We are seeing a shift: meeting planners are now considering non-traditional environments for both their character and economy. But planners also want their spaces to be flexible enough to suit various logistical needs. Well-designed spaces can do both. By thinking about how people interact, spaces can be adapted for multiple uses. Planners can anticipate solutions that seamlessly facilitate intimacy, comfort, collaboration, and the ability to share content from a variety of channels.
3. Event Measurement
It is no longer acceptable to only evaluate a meeting based on people's recollections. Today's digital services collect useful statistics in real time so we can see what people are doing in the moment. This allows us to evaluate the efficacy of an event plan, and consistently make improvements based on the analytics. In the future, technologies that provide additional ways to capture event data and provide even clearer insights will be on the rise.
4. Power Everywhere
Planners and attendees alike need access to power sources to keep their devices charged and ward off potential anxiety about dying batteries. Meeting planners should be aware that visible, plentiful power options are going to reduce anxiety, add value, and contribute to productivity. In addition to power strips, be sure to include plenty of wireless induction chargers, USB-A and USB-C chargers, and mobile charging stations.
Stay Connected
As technology evolves and we learn more, best practices evolve as well. These are only a handful of exciting trends in our industry that can be addressed with well-designed solutions. For more technology trends and insights, keep the conversation alive with your technology solutions provider.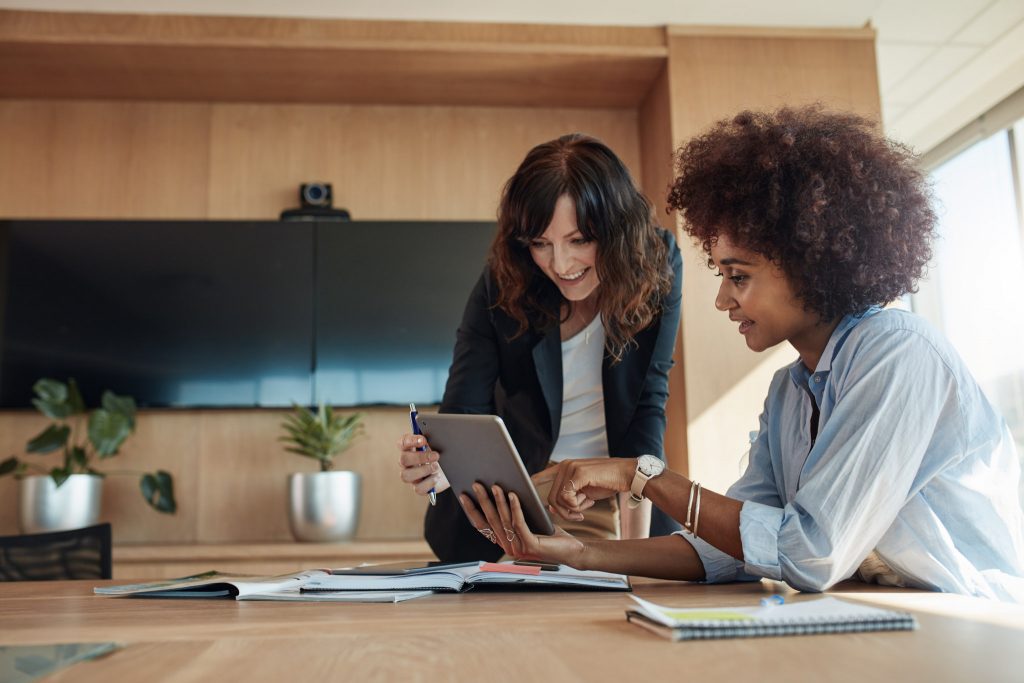 As a meeting planner, do you ask yourself if attendees leave your events happier and more productive than when they arrived? 
All too often, the business-side of a meeting becomes so focused on cost-savings and ROI that the human element is forgotten. Attendee engagement, problem-solving, and behavior-changing goals get pushed aside for these "results-based" aspects.   
It's time to reignite that conversation and think about creating meaningful, lasting experiences for attendees. We have the opportunity to shift the primary focus of meetings from "outcomes" to "human–centric experiences." Sound intriguing?  
In partnership with IMEX, PSAV completed a research initiative on creating purposeful meetings, with findings published in a white paper. Purposeful meetings is a key foundational element of our industry, and this project's intent is to put scientific research behind the meeting experience.
We define purposeful meetings as strategically designed events that move beyond financial measurements, exploring the elements that impact human behavior. This way, the focus shifts to creating moments of meaning, inspiring creativity, and influencing decision–making.   
The purposeful meeting model proposed in this paper covers five key areas (click for full resolution): 
We are excited to help shift the conversation to purposeful meetings and human-centric experiences. We hope you will consider re-thinking your meeting strategy and assess the impact your people have as well as their cognitive and physical well–being at your event, and in the work they do.  
We will delve into each of the five key areas in future blog posts. Join the conversation on social media with #PurposefulMeetings and add your perspective, research, and insight! 
As a meeting planner, we're faced with tough choices every day. From selecting venues to coordinating stakeholder travel, the details are endless.
Selecting an AV provider might be one of the biggest – and toughest – choices to make. The decision to stay in-house or to go with an outside vendor is a constant conundrum. With such fierce competition, it's important to understand the value. 
In today's blog post, we're looking at the top benefits of using an in-house AV provider. 
Knowledge of 
the Venue 
Knowing you're getting the most out of your space is imperative. When discussing your audio-visual needs, no one will know the space better than someone who lives and breathes it every day. From infrastructure to technology, chances are likely that your in-house AV team has already executed something similar before and is not only equipped to answer every question, but can help you get creative with event design and bring your exact vision to life.
One Contact
In-house AV teams are strongly connected with the hotel venue team as a whole, meaning your event will be rooted in solid working relationships and good communication. Plus, an added benefit to having your team in-house is that there's a single point of contact for you to manage. 
Imagine having a change to your plans. How much easier would it be just to contact your venue, knowing that they will take care of the rest? When you can limit how many participants you have in the chain, planning your event will be much easier and less stressful.
Fast 
R
oom 
T
urnover
One of the biggest advantages to having an AV team in-house is that most of the equipment is already installed: rigging points, projectors, etc. So, what does that mean for us planners? Rooms can be adjusted on the fly with little-to-no setup time, and your meeting (even if it has a strict agenda!) can run smoothly.  
For example, for events with a lot of breakout rooms or last-minute room usage, it's a lot easier for in-house teams to accommodate last-minute changes because they know the space. Outside AV companies have to coordinate separately with the venue.   
Sustainab
le
When you think "in-house AV," start thinking "sustainability." You might not realize it, but by choosing an in-house AV vendor, your meeting's carbon footprint is reduced. Venues that have their own provider are local and invest in energy-efficient technology. That means there's no shipping, technician travel, per diem costs, and no personally-owned equipment malfunctioning during transport. As planners, we have enough things to worry about; damaged equipment during transportation should not be one of them.  
Conclusions
With in-house AV, you're signing up for a venue-supported, seamlessly aligned experience. Using an in-house supplier is convenient, efficient, and ultimately ensures a smoother, more impactful experience for your attendees as well. 
Advancements in technology have certainly made our lives easier in many ways, including how we choose to meet. Thanks to videoconferencing solutions like Skype, Zoom, WebEx (among others), employees across the globe are able to connect without even having to take a step.
But despite the convenience of virtual substitutes, in-person events are still the preferred way to meet for an optimal experience. In fact, according to Meetings Mean Business, 84% of executives agree that team productivity is best advanced face-to face. And the answer to why that is, is quite simple: the human connection.
At their core, meetings are meant to bring people together. Every year, PSAV – in partnership with Meetings Mean Business, EIC, MPI, and PCMA – celebrates Global Meetings Industry Day, highlighting the impact that meetings, conferences, conventions, and trade shows have on people, businesses, and communities.
As part of this international day of advocacy, my colleague Mike Leone, Chief Commercial Officer of PSAV, and I hosted an industry panel to discuss the value of face to face meetings and their human impact. Panel members included Cori Dossett, President of Conferences Designed, and John Mitchell, Vice President of Business Development for MC2.
Key takeaways of the panel centered on harnessing the power of community, ideas, and solutions to business challenges that can only be born at meetings, and how their impact is so much stronger when we meet in person and build off the energy in the room.
Cori kicked off our discussion, addressing the notion that so often, ROI mistakenly becomes the only objective of meetings – ignoring the human element. "It's more important to also think about the community aspect and bringing people together face to face and how important that truly is. And building the member community and creating a unity within."
John further reflected on the value of these in-person discussions, pulling from his own experience. "When I first started my career, it was about the internet, and the internet was going to kill the meeting business. But it doesn't because we're always going to be human. There's nothing that's ever going to replace the value of me sitting next to you, seeing you, getting to talk to you, getting to see the challenges that you're going through, empathize with you, and then creating a solution from that. So, I think it's the human spirit of the meeting businesses always going to be there and that's what really drives our business today."
Ideas are an organism that grow when we're together. When we gather for a common purpose, we unleash the power for human potential. For more on this topic, check out the full panel discussion below. To view our video for GMID, click here.
In 2012, VR first grabbed the attention of the world with Oculus Rift's wildly successful Kickstarter campaign. The almost 2.5 million dollars raised proved it was easy to see the potential of a technology capable of transporting users to another perceived environment.
This rings especially true for the meetings and events industry. From the initial event planning discussions to day-of — and everything in between — virtual reality has represented the potential to create interactive, immersive experiences. Seven years later, however, VR applications are still limited in scope.
Let's review a few ways you may have considered using virtual reality, and VR's place in the meetings industry for 2019.
Site Visits & Design Visualization
Who hasn't thought it would be a great idea to put a VR headset on a stakeholder who couldn't make a site visit? But once we tried it, most of us quickly realized this is more of a novelty than a practical tool. There is little to no tech support outside of the venue to help first-time users acclimate to VR tools, and users have to be ravenously curious about VR to give it a try – never mind that a photo tour could do just as well.
The one unique case where it might be useful is pre-selling or showcasing a renovation/ new build space. Tech-savvy teams that develop scenic renderings can convert pre-visualization textures and geometries to real-time engines that have built-in VR capabilities.
That said, those same engines can just as easily be displayed on a laptop, over the web. So, for now, having VR is really about giving the future meeting space that extra kick. If you choose to incorporate VR, run the experience on-site and be sure you have a competent technical team on standby to help.
Education & Training
This is where the content needs to be custom, and well-matched to the medium. You only want to use VR if only VR will do – not as a gimmick. Content delivered through VR can be a much more compelling experience than passively viewing slides or a video. For example, medical groups are employing VR to conduct training and offer seminars in surgical techniques. These modules often implement dynamic overlays and offer orbital, interactive exploration of the content.
In this case, it's not only VR visuals that increase efficacy but also VR-specific gesture control, allowing users to grab and move virtual elements more naturally, side to side, forward and back. This is not easily done with a 2D display. Even in these situations, be cautious of the ROI. You should still be expecting to spend upwards of $20k.
Brain Breaks & Entertainment
With the demand for attention and actionable insights required of today's event attendees, meeting planners are looking for ways to break up stress. Could this finally be a job for VR? Slip into a headset and find yourself transported to a beach, climbing a summit, or snorkeling along a reef. Magic, right?
As you probably know, brain breaks like this have variable success. But we've achieved a better response when set up in a private, quiet space where attendees don't feel like they're on display. Some planners add aromatherapy to elevate the experience. I know what you're thinking: private means it's not discoverable. But if you include the experience in your schedule or wayfinding material, attendees seeking sanctuary won't mind walking a little further to get to it. Just make sure you bring plenty of extra headset covers for hygiene.
Gaming, on the other hand, is an entirely different way to destress with VR. Thinking about adding a PS4 VR during a social event? Awesome! Especially if there are multiplayer options. (Though with a friendly reminder to mind your licensing.) Again, just make sure your technical team is right there to help. Plus, games are designed to be discoverable, so there's a good chance people will just want to explore. And of course, it's supposed to be a spectacle, so people already know what they're signing up for.
Is that your final answer?
So, to answer the original question, is VR dead in the meetings industry? It has its place when leveraged appropriately. Thankfully, we can finally see our opportunities more clearly. And this isn't the end of the story.
Today, there are emerging VR platforms that may soon bring together people who can't travel. At the moment, these platforms are the domain of diehards and developers, but as the platforms become more professional and better connected and tools become smaller to support the emergence of wearable augmented and mixed realities (AR/MR), VR will only benefit – and we can't wait to explore these topics in future blog posts.
Authors:
Holli M. Downs, Ph.D, Senior Analyst, Metrics and Communications at PSAV
Christian Wright, Director, Research & Development at PSAV
[vc_row type="in_container" full_screen_row_position="middle" scene_position="center" text_color="dark" text_align="left" overlay_strength="0.3″ shape_divider_position="bottom" bg_image_animation="none" shape_type=""][vc_column column_padding="no-extra-padding" column_padding_position="all" background_color_opacity="1″ background_hover_color_opacity="1″ column_link_target="_self" column_shadow="none" column_border_radius="none" width="1/1″ tablet_width_inherit="default" tablet_text_alignment="default" phone_text_alignment="default" column_border_width="none" column_border_style="solid" bg_image_animation="none"][vc_column_text]A Look at the 2019 Edition of South by Southwest in Austin, Texas
When people hear South By Southwest mentioned, they typically think of the music festival founded in 1987, however over its 30+ years, it has grown to encompass many more attractions than just the grass-roots music festival that it was once intended to be. Also known as "South By," SXSW now includes an interactive media conference, a huge variety of education sessions and music, gaming and film festivals. Lasting for almost 3 weeks, South By sees nearly 80,000 people attend the various conferences and festivals, also bringing nearly $350 million dollars of economic impact to Austin, Texas.
Several members of our Encore Canada team traveled down to Austin, Texas in March to see what South By had to offer, and here are some key things that stood out!
Focused on Improving the Attendee Experience
As conventions and festivals grow in size they often develop a detached feeling for the individual attendee, and rightfully so; how do you create an individual and personal experience for each person when dealing with 80,000+ attendees?
South By has employed several empathy tactics to help connect with attendees on a personal level. Creating spaces such as a Wellness Areas, focusing on attendee's safety through the use of holding graphics in sessions and implementing live breakout room capacity monitoring via public boards and the conference app are all fantastic ways to show your attendees that you really are thinking about their experience.
The Future Understands You 
Several major technology players including LG and Sony were showcasing futuristic concepts that can actually understand what you are feeling. Whether it is small robots that greet you while reading your facial expressions to understand your needs, or a mini robot dog that can really tug on our need for companionship and do it strategically 😉, it's all exciting to us! Then we got thinking, and these questions arose:
What will this mean for events of the future?
Will we have event signage that customizes messages based on your feelings and needs?
Will we have event experiences that change based on the collective heart rate of the audience?
Can you imagine the possibilities?
Let us know how you see this fitting into your event!
Something For Everyone 
South By can certainly say they have something for everyone, with nearly 300 sessions per day, variety is in no short supply. Fortunately, the conference app allows you to search by things like interests to help focus on what applies directly to you. Smart event planning also meant that most sessions in the same track resided in the same or adjacent venues. This allowed you to maximize your time especially when sessions are held in basically every venue in the city. Some of the key tracks that our team focused on where: Cities, Government & Politics, Coding & Development, Design, Experiential Storytelling, Food, Game Design & Development, Intelligent Future, Social & Global Impact, Tech Industry & Enterprise, Touring & Live Experience and VR/AR/MR.
Standing Out – Brands Creating Their Own Spaces
Major brands are always looking for that way to make them stand out from the crowd. Over the last several years the tool for this has been activations, and South By was no exception to this. From shipping container structures, to bars completely transformed into a brand experience space – these installations truly do provide a unique personalized experience that focus directly on the brands defining traits and characteristics.
Some highlights for our team were the Dell installation at a bar across the street from the Austin Convention Centre, featuring an outdoor main stage and an indoor Dell feature tour showcasing some of their key technologies.
LG also made a big splash at South By, but perhaps we won't see the ripple from the splash for a few years as their activation was VERY future focused. Robots that know your feelings, roll-up LED displays, ice cream/frozen yogurt capsule machines and even capsule based home breweries; LG certainly took us for a quick ride in a time machine to the maybe not so distant future. We even noticed several brands create impactful, personal activations right in the convention space and we see this as a great opportunity for a lot of our corporate clients looking to get a personalized message across to their attendees in a more personalized manner than typical plenary setups can offer.
DELL Technologies Activation
LG Electronics Activation
The common threads of Empathy, Emotion, Personalized Experience and Technology with a Purpose were evident in all aspects of this show. What can you do to create a more personalized experience within your next event? Understanding who comes to your event and why they are there are key factors to help you tailor your event to meet your attendees needs and wants. Taking the time to plan out the details, brainstorm them with your colleagues and/or industry partners will help you focus on what's important. Creating those personalized experiences provides better value and meaningful interactions from live events for your attendees. So we ask you, "are you helping connect people in meaningful ways?"
[/vc_column_text][/vc_column][/vc_row][vc_row type="in_container" full_screen_row_position="middle" equal_height="yes" scene_position="center" text_color="dark" text_align="left" overlay_strength="0.3″ shape_divider_position="bottom" bg_image_animation="none" shape_type=""][vc_column column_padding="no-extra-padding" column_padding_position="all" background_color_opacity="1″ background_hover_color_opacity="1″ column_link_target="_self" column_shadow="none" column_border_radius="none" width="1/4″ tablet_width_inherit="default" tablet_text_alignment="default" phone_text_alignment="default" column_border_width="none" column_border_color="#e5e5e5″ column_border_style="solid" bg_image_animation="none"][image_with_animation image_url="12860″ alignment="" animation="Fade In" border_radius="none" box_shadow="none" max_width="100%"][/vc_column][vc_column column_padding="padding-3-percent" column_padding_position="all" background_color_opacity="1″ background_hover_color_opacity="1″ column_link_target="_self" column_shadow="none" column_border_radius="none" width="3/4″ tablet_width_inherit="default" tablet_text_alignment="default" phone_text_alignment="default" column_border_width="1px" column_border_color="#e5e5e5″ column_border_style="solid" bg_image_animation="none"][vc_column_text]Author
Brian Johnston
Encore Canada
National Director, Creative Innovation[/vc_column_text][/vc_column][/vc_row]
A presentation is the finished product of months of research, analysis and practice. It's your speaker's chance to share information on your expertise with a room full of like-minded people who are interested in learning about your topic. But a good presentation is more than just the information itself; it's also about how that information gets communicated. And that's where unique presentation technologies play an important role.
It's no secret that the world is rapidly advancing technologically. People have smartphones, high-tech televisions, at-home personal assistants like Alexa, not to mention everyone's personal computer. This means it's likely safe to assume that you're speaking to an audience that's familiar with some form of technology when giving your presentation.
The latest trends in presentation tools and technology revolve around this high-tech transformation. Without further ado, here are some of the latest trends we've identified in presentation technology that will wow your audience and create buzz around your brand:
Flat Screen Displays
A vivid flat screen display offers image quality that makes the viewer feel like there's no separation between them and the visuals being depicted. Whether it's a tundra, a busy city, the middle of an ocean or a calm village, modern flat screen displays really do these scenes justice.
Flat screen displays aid presentations by making it more pleasurable for your audience to view your slides, your video, and whatever other visual components you're sharing. The quality of the image also makes it easier for a room full of people to view, taking in every detail. This means you can share more detailed images without worrying about them being grainy.
Simultaneous Translation
If your attendees are from global offices, incorporating simultaneous translation into your presentation can be hugely helpful. Simultaneous interpretation is a reliable option for bringing in remote parties when giving a presentation. Provide native-language messages through headsets so that every member of your audience is able to fully participate in your event. With fluid interpretation that allows your attendees to listen in their own language you leave no attendee behind.
Social Media
Social media is ubiquitous, so it might as well be put to good use. Many conferences, seminars, learning presentations and corporate meetups use social media technology to spread awareness of their brand and engage their attendees. Social media walls and live feed projections give event attendees their 'five seconds of fame' and get them excited about using their social media in a tangible way. It also allows them to share their ideas in a public forum, an example of using social media the way it was originally intended: for greater collaboration and communication.
Audience Response Service
Think, "Ask the Audience" on Who Wants To Be A Millionaire. Audience response technology allows you to ask your audience questions and get their responses in real-time. This makes for a much more engaging presentation, but also makes your audience members feel like their voices are really being heard. Gathering popular opinion in the midst of a presentation can help you underscore the points you're trying to drive home. It can also help you get a sense of how engaged your audience is, and whether further education on a particular matter might be helpful to them.
Technology advances have given us so many more presentation possibilities. Now, with so many different types of event technology available, you can be as creative as you want with your events. For more information about the latest trends in presentation equipment, call us at 1 800-868-6886 or contact us here.
[vc_row type="in_container" full_screen_row_position="middle" scene_position="center" text_color="dark" text_align="left" overlay_strength="0.3″ shape_divider_position="bottom" bg_image_animation="none"][vc_column column_padding="no-extra-padding" column_padding_position="all" background_color_opacity="1″ background_hover_color_opacity="1″ column_link_target="_self" column_shadow="none" column_border_radius="none" width="1/1″ tablet_width_inherit="default" tablet_text_alignment="default" phone_text_alignment="default" column_border_width="none" column_border_style="solid" bg_image_animation="none"][vc_column_text]One part of the hysteria surrounding summer is the excitement that comes with its sun-soaked events – low necklines and cold drinks, dancing outside, and enjoying the hazy days of summer with friends and family.
Everything is better in the summer heat, and every year, event planners aim to make their event the talk of the season. The summer represents a great opportunity to stage an event, with it being one of the most lucrative seasons for professional event planners.
Event attendees – especially those who are accustomed to high-budget corporate events – won't be wooed by the same gimmicks as last year. It may come as a surprise to those who aren't in the business of planning amazing events, but there are trends that are ushered in each summer that can take an event from same-old to never-be-the-same-again.
It's all about differentiation and making your event stand out in the minds of your guests. It's about finding ways to bring people together, fostering connections, and making everything a bit more efficient to set-up and tear down. Here are seven summer event trends we've seen this summer that take events to the next level and impress guests with thoughtful ingenuity.
Technology (Apps, Live Streaming, Live SM Interaction)
It's hardly news at this point; people are plugged in. Over 90% of North Americans own smartphones and are on them for multiple hours a day. It's the perfect opportunity to connect with guests and have them put their cell phones to good use.
Specialized event apps are amazing for large events that span a day or more, especially when multiple locations, speakers, and itineraries are involved. For a sprawling corporate event with several types of speakers and seminars, it can help to have an app developed that is specific to your event for widespread download.
Encourage your guests to live tweet and post with personalized event hashtags. Modern weddings often combine the last names of the spouses-to-be, allowing everyone who posts to look up each other's photos and moments easily. Live streaming your event will let those who couldn't be there feel included. It's an extension of hospitality that will truly add a caring and trendy touch.
Drone Videos
We all know someone with a drone, and they're amazing for capturing aerial video. If your summer event is being held in a beautiful outdoor space, capture its magnificence with drone video. You'll get a beautiful perspective you never thought you'd see, and it makes for great content in a post-event video for attendees to look back on after your event is over.
Non-Traditional Spaces
Barns, warehouses, factories; don't limit yourself to traditional event venues. Non-traditional spaces offer different pricing than conference centres or banquet halls, have enormous capacity, and have interesting interior elements. Exposed bricks, metal beams, thirty-foot ceilings – your guests will be wowed by your event as soon as they arrive.
Memorable Bars
One of the best parts of any event is the food and beverage. Go the extra mile and create a memorable bar setting. Great drinks are a given, but the bar area itself is a spot where people gather, laugh a little harder, and find the courage to connect with strangers. Up your hosting game from a traditional bar to make your guests feel like they're at a truly all-out event.
Food Trends on Point
Next to the drinks is the food. If you have mediocre food, often that's what people will remember about your event. Amazing food will have your guests on cloud nine, pleasing their inner foodies and appreciating your attention to culinary detail.
Donut walls and live cooking are two food trends that are catching on. People also appreciate plant-based, healthy options as more and more folks develop open minds to different diet preferences.
Bring the Dancers
It isn't a party until there's dancing! Exploring entertaining with acrobatic tricks and aerial arts, it's like having a free show alongside your gathering. Your guests will feel so much more inspired to dance when they see the professionals joyously busting out their moves.
Bold Yet Classic Colours
2018 has been a year of experimentation as well as a year of returning to traditional roots, and colour and design schemes are reflecting this. The need to be modern has fallen away and classically beautiful colour combinations are proving to be classics for a reason. It's always a good thing to give your colour scheme a slight edge, a personal touch that reflects you.[/vc_column_text][divider line_type="No Line"][vc_row_inner equal_height="yes" column_margin="default" text_align="left"][vc_column_inner column_padding="no-extra-padding" column_padding_position="all" background_color_opacity="1″ background_hover_color_opacity="1″ column_shadow="none" column_border_radius="none" column_link_target="_self" width="1/3″ tablet_width_inherit="default" column_border_width="none" column_border_style="solid" bg_image_animation="none"][image_with_animation image_url="12441″ alignment="" animation="Fade In" border_radius="none" box_shadow="none" max_width="100%"][/vc_column_inner][vc_column_inner column_padding="padding-3-percent" column_padding_position="all" background_color_opacity="1″ background_hover_color_opacity="1″ column_shadow="none" column_border_radius="none" column_link_target="_self" width="2/3″ tablet_width_inherit="default" column_border_width="1px" column_border_color="#e5e5e5″ column_border_style="solid" bg_image_animation="none"][vc_column_text]Author
Summer Filippopoulos
Encore Canada, Sales Manager[/vc_column_text][/vc_column_inner][/vc_row_inner][/vc_column][/vc_row]